From Westwood Blvd, SE on Park Ave., S on 6th St.,
Poplar Bluff Realty, Inc.
Copyright © 2021 MARIS. All rights reserved. All information provided by the listing agent/broker is deemed reliable but is not guaranteed and should be independently verified.
Industrial/Warehouse available for lease. Large historic warehouse of appx. 12,000, with new electrical, LED lighting, loading dock, powered 14 ft garage door located on a quiet, well lit industrial area of downtown Poplar Bluff. This property is part of the BCB Contractor Park, home to other local contractors and located in a highly visible location to help grow your business. Unit is offered For Lease @ $1500/monthly or available For Sale @ $149,900. Agent owned.
Beijing Chinese Restaurant
(573) 727-9535
626 W Pine St Poplar Bluff, MO 63901
Myrtle's Place
(573) 785-9203
109 N Broadway St Poplar Bluff, MO 63901
Strubinger's Bakery
(573) 776-3818
106 S Main St Poplar Bluff, MO 63901
Sonic Drive-In
(573) 778-9111
1407 S Broadway Poplar Bluff, MO 63901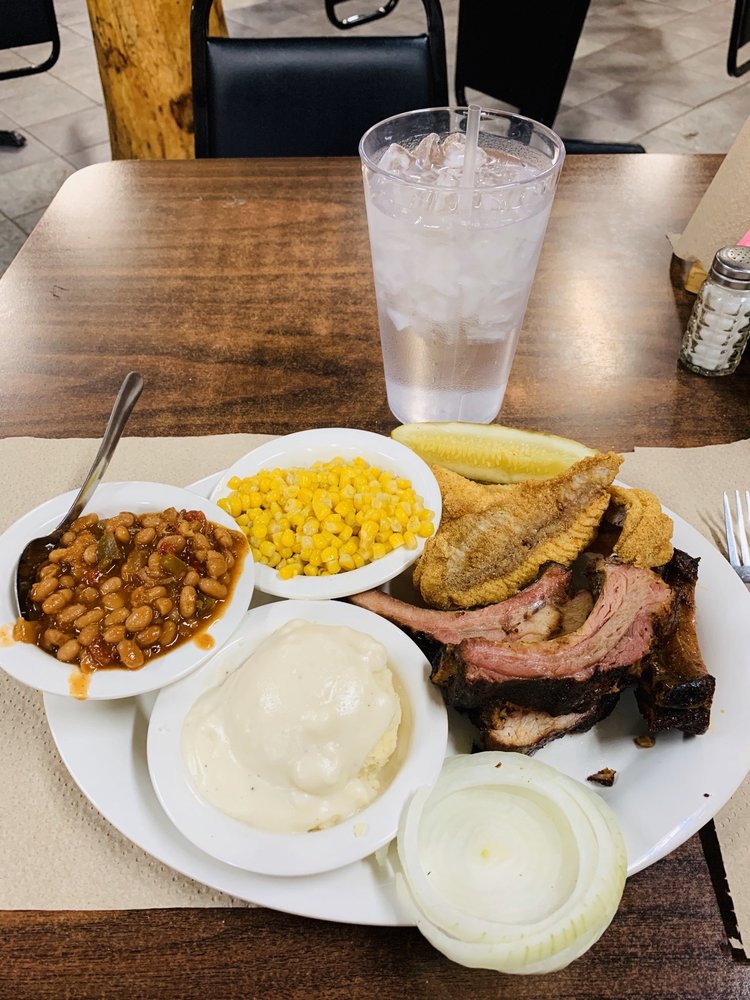 The Fishin Pig
(573) 776-7442
1518 S Broadway St Poplar Bluff, MO 63901
The Book Shop
(573) 714-5642
320 N Main St Poplar Bluff, MO 63901
Sonic Drive-In
(573) 785-7666
214 S Westwood Poplar Bluff, MO 63901
Brick Oven Pizza - Poplar Bluff
(573) 785-0337
125 N 11th St Poplar Bluff, MO 63901
Taco Bell
(573) 686-5800
108 S. Westwood Blvd. Poplar Bluff, MO 63901
China Wok
(573) 686-2223
626 N 6th Poplar Bluff, MO 63901
Dexter Bar-B-Que
(573) 785-1900
101 N Westwood Blvd Poplar Bluff, MO 63901
Arby's
(573) 785-4756
111 N Westwood Blvd Poplar Bluff, MO 63901
Applebee's Grill + Bar
(573) 785-0163
930 South Westwood Blvd Poplar Bluff, MO 63901
Hayden Drive-In
(573) 785-4705
807 W Maud St Poplar Bluff, MO 63901
Happy Mart
(573) 609-2828
1800 S Broadway St Poplar Bluff, MO 63901
Walmart Supercenter
(573) 686-6420
333 S Westwood Blvd Poplar Bluff, MO 63901
Maya's Mexican Restaurant
(573) 785-7966
940 S Westwood Blvd Poplar Bluff, MO 63901
Subway
(573) 727-9400
1029 S Westwood Blvd Poplar Bluff, MO 63901
McDonald's
(573) 776-7755
550 E Hwy 53 And 142 Poplar Bluff, MO 63901
The Juice Cafe
(573) 609-2248
916 N Westwood Blvd Poplar Bluff, MO 63901
More
Price $1,500
519 Henderson, Poplar Bluff, Missouri 63901
Bedrooms :

0

Bathrooms :

0

Square Footage:

11,933 Sqft

Visits :

17 in 181 days
Square Footage :
11,933 Sqft
STL.News, LLC
marty@stlmedia.agency
STL.News, LLC