GPS friendly, exit 55 at Loughborough.
St. Louis City,St. Louis City,St. Louis City,St. L
Woerner Elem.,Roosevelt High,Lyon-Blow Middle
Keller Williams Realty STL
Keller Williams Realty St Louis
Copyright © 2021 MARIS. All rights reserved. All information provided by the listing agent/broker is deemed reliable but is not guaranteed and should be independently verified.
Please use extreme caution when viewing! nnSeller inherited this home from a family member. Unfortunately they got in over their head, it's time to let it go and let someone finish where they left off. Back of home was demo'd and rebuilt in 2004 creating a two-story home. The oversized detached garage behind the home was built in 2005. A French drain system that runs along side the entire house was done in 2016. The front of the house went through major demolition in 2017 removing all the brick/plaster walls, staircases, and floors. At this time, new floor joists were added as well as replaced front and side exterior walls. The house does have plumbing and electrical, however no utilities are on at this time. Please verify school district, square footage, and room count.nnIs this the project you've been looking for? Let's talk.
Burger King
(314) 457-1011
932 Loughborough Ave Saint Louis, MO 63111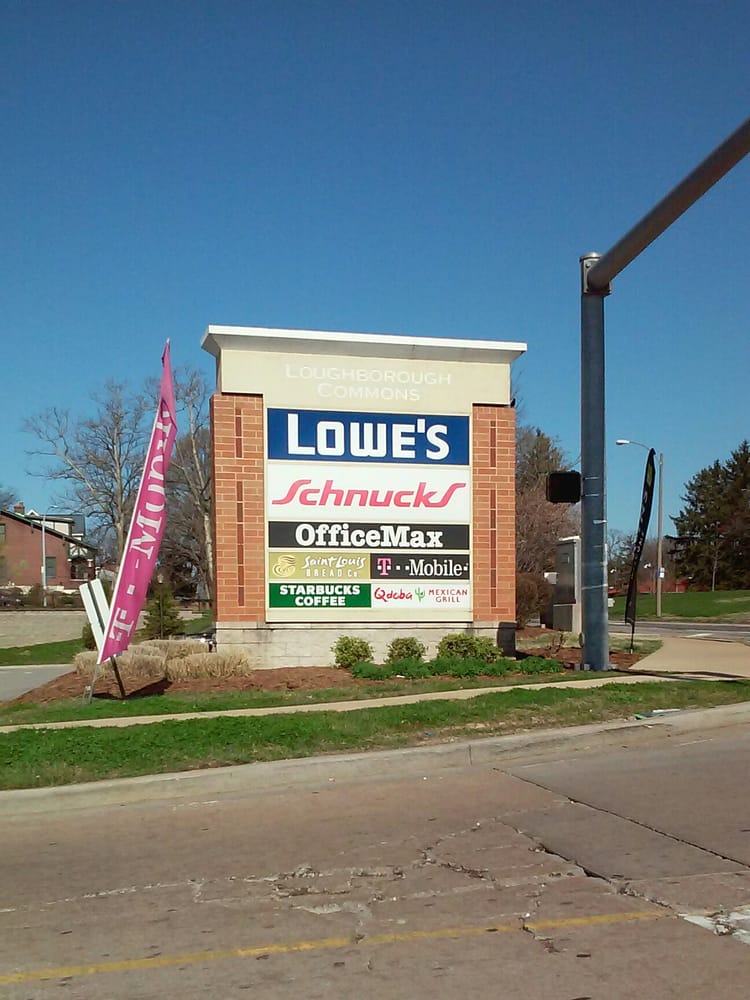 Loughborough Commons
(314) 481-8532
1012 Loughborough Ave Saint Louis, MO 63111
Starbucks
(314) 457-8322
1042-A Loughborough Ave St. Louis, MO 63111
T-Mobile
(314) 832-9759
1042-B Loughborough Ave St. Louis, MO 63111
Schnucks - Loughborough
(314) 752-5333
1020 Loughborough Saint Louis, MO 63111
Great Clips
(314) 352-2951
1042 Loughborough Ave Ste C Saint Louis, MO 63111
Nail Experts
(314) 353-8816
1042 Loughborough Ave Ste D Saint Louis, MO 63111
China King
(314) 457-8800
1042 Loughborough Ave Saint Louis, MO 63111
Little Caesars Pizza
(314) 752-7760
1042 Loughborough Ave Saint Louis, MO 63111
Lowe's Home Improvement
(314) 450-1000
2300 Maplewood Commons Drive Maplewood, MO 63143
Lowe's Home Improvement
(314) 450-2140
932 Loughborough Avenue Saint Louis, MO 63111
QDOBA Mexican Eats
(314) 351-7674
1042 Loughborough Ave Unit H St Louis, MO 63111
Southern Floral Shop
(314) 353-7400
7400 Michigan Ave Saint Louis, MO 63111
Bar PM
(314) 835-7251
7109 S Broadway Saint Louis, MO 63111
Stacked STL
(314) 544-4900
7637 Ivory Ave Saint Louis, MO 63111
The Off Track Saloon
(314) 457-0338
7301 S Broadway Saint Louis, MO 63111
Livery Company
(314) 643-8758
6728 S Broadway Saint Louis, MO 63111
River Des Peres Yacht Club
(314) 914-9033
7832 Ivory Ave Saint Louis, MO 63111
The Crystal Wizard Shop
(314) 638-7721
7621 S Broadway Saint Louis, MO 63111
Red's Eighth Inning Bar
(314) 353-1084
6412 Michigan Ave Saint Louis, MO 63111
More
Price $16,000
7113 Alabama Avenue, St Louis, Missouri 63111
Bedrooms :

3

Bathrooms :

1

Square Footage:

1,386 Sqft
Property Type :
Residential
Square Footage :
1,386 Sqft
Property Type :
Single Family Detached
PropertySubType :
Residential
MO Properties
STL.News, LLC
marty@stlmedia.agency
STL.News, LLC